Elvis Costello & the Attractions
Oliver's Army
Don't start that talking
I could talk all night
My mind goes sleepwalking
While I'm putting the world to right

Call careers information
Have you got yourself an occupation?

Oliver's army is here to stay
Oliver's army are on their way
And I would rather be anywhere else
Than here today

There was a checkpoint Charlie
He didn't crack a smile
But it's no laughing party
When you've been on the murder mile

Only takes one itchy trigger
One more widow, one less white nigger

Hong Kong is up for grabs
London is full of Arabs
We could be in Palestine
Overrun by a Chinese line
With the boys from the Mersey
and the Thames and the Tyne

But there's no danger
It's a professional career
Though it could be arranged
With just a word in Mr. Churchill's ear

If you're out of luck or out of work
We could send you to Johannesburg
Hamassholes Decoded:
Having served for six months on a peacekeeping mission between Israel and Egypt in 1996-1997, I read with interest the recent editorial interview: "Doctor Sees Grim Outlook In Gaza". To start with, I want to make clear I respect Dr. Mohammed Alhatou. He and his family are fine additions to the Orangeburg community and hard-working, respectful people. That said, it is my prayer that Muslims like Dr. Alhatou recognize the blessings of living in a nation that treats people of all beliefs equally before the law.

After taking power, one of the first acts of Hamas was attempting to bring back "Dhimmi" Laws in the Palestinian Territories. This is in addition to "de facto" discrimination against Christians in the Palestinian Territories (Bethlehem was 85 percent Christian only decades ago and is now under 15 percent Christian due to persecution) . Historically, under Islamic/Sharia Law, Christians and Jews were legally treated as second-class citizens in the Islamic World

[SNIP]

Hamas leader in Iran to meet with Khamenei
Mashaal thanks Iran for help in Gaza

Hamas chief urges Iranian students to help "liberate Jerusalem"
Erdogan: Hamas is 'not an arm of Iran'
Muslim IAEA chief named Mohammed welcomes US overtures to Iran
Obama has begun discreet talks with Iran, Syria
OOooooOOO. Discreet.
(Neat)
(Sweet)
(Petite)
Iran denies secret US 'negotiations'
Senior Democrat Snubbed by Iran in Outreach Bid
And so it begins with the:
Behold, The Moderate Glow Ballin' Khatami!
crap.
Iran Election May Be Key To Meeting Obama's Mideast Objectives
NATO says members may use Iran for Afghan supplies
Russia opens supply routes to Afghanistan
PetroPars (IRAN) to help develop gas field in Turkmenistan
Turkmenistan looks to boost gas capability
Some 1.4 million of Soviet Ukraine's 2.4 million Jews were executed, starved to death or died of disease during the war.
Another 550,000-650,000 Soviet Jews were killed in Belarus and up to 140,000 in Russia, according to the
U.S. Holocaust Memorial
Museum. Most of the victims were women, children and the elderly.
Pastor in Saudi Arabia Flees Death Threats
"He finished by telling Yemane to get out of the country or 'measures' would be taken," said the source, who requested anonymity for security reasons. He said Gebriel was in genuine danger of losing his life. "In meeting with me on the morning of Thursday, Jan. 15, Yemane himself was clearly very frightened," said the source.
How very very special:
U.S. Special Envoy to the Middle East George Mitchell arrived in Saudi Arabia late on Saturday after visiting Jordan, he is scheduled to discuss with Saudi King Abdullah bin Abdel-Aziz on means of establishing peace after the Israeli aggression on the Gaza Strip, Saudi's official news agency SPA reported.
Yer so fuckin' special. I wish I was special!
Sarkozy meets with So Effin' Special Mitchell
Crude Oil Rises as OPEC Cuts Output in January

Saudi king, US envoy discuss Mideast peace process
Naturally!
In the same day, Mitchell also conveyed a message from U.S. President Barack Obama to Ekmeleddin Ihsanoglu, secretary-general of the Organization of Islamic Conference (OIC), which represents 1.5 billion Muslims in 57 countries.

In the message, Obama said he is ready to work with the OIC secretary general to promote cooperation and improve good relations between the United States and the OIC.

Obama also expressed his confidence that the two sides can work together under the spirit of peace and friendship to build a safer world in the next four years.
President Obama pledges cooperate with Muslim community in letter to OIC
Obama also thanked the OIC, which represents 1.5 billion Muslims in 57 countries, for its congratulations on the occasion of his inauguration on January 20, the organization said. In an open letter published in major US newspapers on January 21, the OIC urged Obama to work for a "shared peace" in the world rather than one that is "imposed."

"We warmly welcome your expressed desire to give a major address in a Muslim nation soon after you assume the presidency and hope it will mark the beginning of a more fruitful and better-informed dialogue between the West and the Muslim world," the OIC said at the time.
Do you remember the open letter from the OIC to The Grand High Exalted Mystic Obamanable that I had posted HERE? Review it... and then re-read The Obamanable's answer.
Do you remember when Obama visited the 57 states?
57 Ways To Weave Your Cover!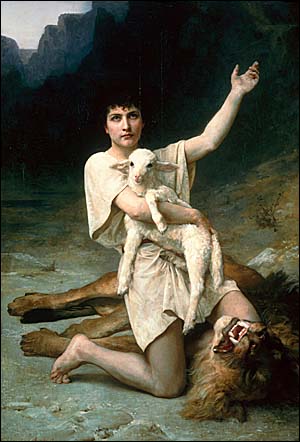 Russia's "Popular Islam" Rising
The popular or folk version of Islam which emerged after the Soviets closed nearly all the mosques in the Russian Federation and helped keep the Faith alive remains strong even now and plays a greater role in defining the beliefs of Russia's Muslims than do the teachings of the newly-minted mullahs in the newly-opened mosques. According to Diana Kasimova, a specialist on Tatars outside of Tatarstan, the public face of Islam is "only the tip of the iceberg" of the faith because "so-called 'popular Islam,' a compound of ideas, beliefs and rules" that in the past continues to "exert a much greater influence on people's lives" than the mosque.
Cuban president "very satisfied" with Moscow's $354 mln
Can Europe Be Taken Hostage by Russia's Natural Gas Supply?
Can
they? Seems to me they just were, pappy.
EP invites Russia to Nabucco
Dancing with Snakes.
Turkey key player in realizing of Nabucco
Russia may be invited to join Nabucco
You have intercourse with it, and then wonder why you are fucked.
This just in from The Rude Awakenings Department:
Fact: At present, the dollar is, in effect, backed by China – an increasingly reluctant China. Every dollar we print is a prayer that China won't turn us away. "The value of outstanding American Treasury bills now reaches $10.6 trillion. ... Worry centers on the possibility that foreigners could come to doubt the American wherewithal to pay back such an extraordinary sum" (The New York Times, Dec. 28, 2008, p.WK1). How will a country that's lost its manufacturing base pay back $10.6 trillion and counting? It is not possible. When the world faces that fact is when our troubles really start. What's happened so far is mere rehearsal.
Gold Man Sacks O'Neill Sez: UK Is No 'Reykjavik-on-Thames'
Abortion bills passed by House committee
Volcanoes Erupt in Japan and Russia, Spreading Ash

Volcano alert: Air Force moves Alaska planes to Washington
6.0 in Japan
5.8 in southern Peru
5.2 in Indonesia
5.2 off Mexico's Pacific Coast
Multiple small quakes in Hawaii
813 Quakes in 11 Days at Yellowstone

3.0 in.... NEW JERSEY?
Elvis Costello & the Attractions
Pump It Up
Down in the pleasure center,
Hell bent or heaven sent,
Listen to the propaganda,
Listen to the latest slander.
There's nothing underhand
That she wouldn't understand.