Squirrel Nut Zippers
Hell

Protesters Hurl Firebombs at Athens Court
Peace Prize Poofters for Palestine

What else is new?
Haqqani on the Muslim Brotherhood's real agenda
Walid Phares:
A Modern-day Islamist Inquisition?
Egyptian FM: EU decision to enhance ties with Israel "surprising"
Troops Capture Iranian-backed Terrorists in Iraq
Baghdad Wall May Signal Trouble as US Fights Iran Surrogates
A Student Rebellion in Iran
UK:
Iran funds Durham democracy seminar
Words associated with Christianity and British history taken out of children's dictionary
RUSSIA SEZ: IRAN UNABLE TO GET NUCLEAR WEAPONS FOR NOW
Go to sleep, proles.

Bill to close down 'extremist' websites pulled from Russia's Duma
HOLDING EUROPE HOSTAGE
Europe likes heat & hot water, just like America does
Russia, LNG, and the U.S. Natural Gas Market
Caspian energy states moving toward West
Azerbaijan Rules out Armenia's Participation in Nabucco
Gazprom looks to fuel growth
Gazprom & Chevron consider cooperation in West Africa
& Latin America
Gazprom eyeing bigger presence in Iranian oil field
Gazprom seeks foreign partner for north Russia oil field
Fannie Is Faulted for an 'Orgy' of Nonprime Loans
Have You Heard the One About the Banker?

Does America wonder who its new Chinese banking overlords might be?
Fed considers issuing its own debt
Bernanke says Fed reluctant to lend to car makers
GMAC Hasn't Met Conditions to Convert to Bank Status
Are your wheels turning yet?
Up Next: The Aerospace industry "bailouts"
China urging airlines to cancel, delay airplane orders
The contrast between U.N. rhetoric and U.N. action on human rights is nowhere more starkly revealed than in its treatment of China and Taiwan
Suffering Hopes in Congo

4.4 and 3.6 quakes hit California
From our good friend
Titus Quinticus Cincinatticus
:
Please check out our new weekly conservative newsletter CONSERVATIVE UNDERGROUND that I and a few others are starting.
(It's a PDF file, I'll attach it to the post notify mail. If anyone else wants it let me know -bz)
The plan with it is to "go viral", meaning that instead of having some big flashy website, etc., we're going to be "under the radar", utilising email distribution only in these times of increasingly uncertain freedom of speech. If you like it and would like to keep receiving it, please let me know and I'll add you to the distribution list. If you like it, also, please tell your friends and encourage them to subscribe to it by emailing
tqcincinnatus@yahoo.com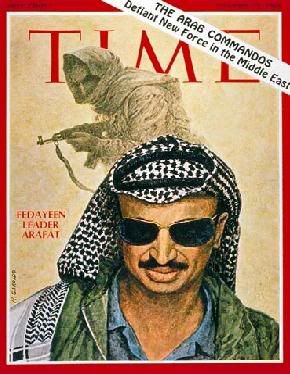 Cop who stopped jihadi shooter honored in OK
Trent Reznor used as a Torture
I'm not so fond of him either but TORTURE? LOL ~ for torture ya need Kate Bush & Yoko. I strongly suspect Reznor would cherish being utilized as a torture device anyway.
How Post-America learned to stop worrying and love Obama
Who Will Obama Name As Cyberspace Czar?
Obama Tries to Stay Above the Hometown Fray
Naturally! Obama is above it all!
Is Obama Following the Leninist Line?
Gates expected to use new clout to scale back Pentagon weapons plans
Interviewer Cynthia McFadden asked Bush if the Bible was literally true
"You know. Probably not. ... No, I'm not a literalist, but I think you can learn a lot from it, but I do think that the New Testament for example is ... has got ... You know, the important lesson is 'God sent a son,'" Bush said.
A veritable theologian, him.
Joe the Plumber Says McCain 'Appalled' Him
Ya, he appalled me too.

Top Searches of 2008

Pink Floyd
Run Like Hell