BB KING ~ 1977
How Blue Can You Get?


The Democratic Republic of the Congo contains
more than half the world's cobalt
. It holds one-third of its diamonds...
Just weeks after President George W Bush signed the Order creating a new US military command dedicated to Africa, AFRICOM, events on the mineral-rich continent have erupted that suggest a major agenda of the incoming Barack Obama presidency to focus US resources, military and other, on dealing with the Democratic Republic of Congo, the oil-rich Gulf of Guinea, the oil-rich Darfur region of southern Sudan and increasingly the Somali "pirate threat" to sea lanes in the Red Sea and Indian Ocean.

Ever hear of a
COBALT BOMB
? Me neither, till now.....
A cobalt bomb, a type of salted bomb, is a nuclear weapon originally proposed by physicist Leó Szilárd, who suggested that it would be capable of destroying all life on Earth. The weapon's tamper would be made of ordinary cobalt metal, which would be transmuted into the radioactive isotope 60Co, producing deadly fallout.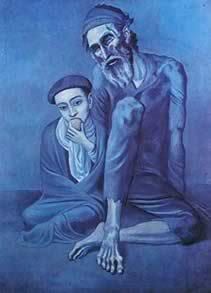 2003: Theft of Cobalt from Iraq
Under investigation is how American surveillance of the area, now under the control of the 82nd Airborne Division, failed to spot villagers entering the testing site with heavy vehicles to dismantle three of the poles, or towers, for scrap, leaving heavy tire tracks in the desert.

One of the cobalt capsules was found by American troops on Oct. 6 lying in the yard of a villager's house in Amiriya, less than 15 feet from the outdoor clay oven the family used to bake bread.

The second capsule was found partly buried about 75 feet from a house in Shamiya, just east of Amiriya and about 10 miles north of the nuclear testing site, in a position where it, too, would have been approached by family members and neighbors. Along with the capsules, parts of the giant testing poles were found, dismantled for scrap metal.
AFRICOM
Why is the Department of Defense creating the command?


Africa is growing in military, strategic and economic importance in global affairs. However, many nations on the African continent continue to rely on the international community for assistance with security concerns. From the U.S. perspective, it makes strategic sense to help build the capability for African partners, and organizations such as the Africa Standby Force, to take the lead in establishing a secure environment. This security will, in turn, set the groundwork for increased political stability and economic growth.
Making a killing:
The diamond trade in government-controlled DRC
Every day blood is being spilled in the diamond fields of the Democratic Republic of Congo (DRC), and nobody in the international community is even talking about it. In the capital Kinshasa, the government is able to announce, unchallenged, its commitment to an international system aimed at breaking the links between the diamond trade and human rights violations,(2) while in Mbuji-Mayi, the hub of the country's diamond industry, serious abuses directly connected to the diamond trade are occurring on a daily basis, largely unchecked.
Congolese refugees enter Uganda by thousands
Congo: Hutus and Tutsis 'will always kill each other'
UN Discusses Option of EU Forces in Eastern Congo
Chevron in the Congo
Gazprom in the Congo
China in the Congo
Islam in the Congo
Congo Oil & Gas News Archive
Zimbabwe cholera death toll 'approaches 500'

Pirates fire on US cruise ship in hijack attempt
US jury clears Chevron of Nigeria abuses

So, yesterday I told you that an
ADDITIONAL
20K in troops
would be
stationed IN AMERICA
shortly.... and yet no one reacted to that. I found that very interesting. ADDITIONAL because
as I have told you many times
before, "
Urban Warrior
" troops were deployed here in October to zero notice.... Here's a piece from CNN's Lou Dobbs Show on it followed by other stuff the video maker found pertinent:
POSSE COMITATUS ACT
Will US Troops Be Deployed Against American Citizens?
Two years ago, I and others called attention to a dangerous provision slipped into an omnibus appropriation bill. The provision gave the President of the United States the unprecedented power to deploy the U.S. military for domestic duty within the United States as he sees fit.
PRAGER: The Rabbi & the Terrorists
For years I have warned that great evils often begin with the murder of Jews, and therefore non-Jews who dismiss Jew-hatred (aka anti-Semitism, aka anti-Zionism), will learn too late that Jew- and Israel-haters only begin with Jews but never end with them. When Israeli Jews were almost the only targets of Muslim terrorists, the world dismissed it as a Jewish or Israeli problem. Then it became an American and European and Filipino and Thai and Indonesian and Hindu problem.
GLICK: Jihadist-Multicultural Alliance
Not getting the 'r' word
Even though it was clearly a terrorist attack, most of reports avoided the words "Muslim" and "Islamic." It was, in fact, a while before the noun terrorism was employed.
NYT refuses to report "Islam" re: Mumbai
DEADLY MEDIA EUPHEMISMS:
The New York Times theorized that Chabad House may have been an "accidental hostage scene." The BBC initially chose to hide the Jewish character of the target by describing it as just "an office building." Al Jazeera refused to show Chabad House as the site of the carnage. Some Western media outlets unsympathetically labeled victims there as "ultra-Orthodox" or "missionaries."

Contrary to these fantasies, the all-too-obvious truth is now being confirmed:

* The Times of India reported that some of the terrorists, claiming to be Malaysian students, rented nearby space in order to scout out Chabad.

* The Indian doctor who conducted the post-mortems related in a shaken voice that: "Of all the bodies, the Israeli victims bore the maximum torture marks. It was clear that they were killed on the 26th [the first day of the attacks] itself. It was obvious that they were tied up and tortured before they were killed."

* The only captured terrorist, Ajmal Kamal, confessed under interrogation that his fellow murderers were specifically ordered to target the Jews killed at Chabad.

It's not only close India-Israeli ties that the terrorists wanted to destroy. It's likely that Mumbai's age-old history of hospitality to Jews made the Nariman-Chabad House a strategic target.
Bangladesh: Muslim Terrorist Beasts Destroy Stork Sculpture
Thai government falls after court bans premier
Iran says it has radar-evading aircraft
Iran to back US-Iraq pact after referendum
Tehran Welcomes US Talks

Iraq-Iran war dead are exchanged

UN agency backs nuclear aid for Syria
Naturally!
Nations Seek Syrian Cooperation at IAEA Board Meeting
Arab League Warns Israel Against Attacking Gaza
OIC signs Cooperation Framework with the USA
A Cooperation Framework on an important initiative in the field of health titled "Reaching every mother and baby in the OIC with emergency care" has been signed between the OIC General Secretariat and the USA today on December 1, 2008.
Russia touts itself as 'anti-American' world power
Russia Tests Nuclear-Capable Missiles
Merkel's shifting focus served as a reminder of the pivotal role played by Germany in shaping the West's relationship with Russia
Pipeline politics? Russia and the EU's battle for energy

Eastern Europe Calls for New Energy Routes
Nabucco project on verge of collapse

"Poseidon" replaces Nabucco
Armenian President decorates Gazprom CEO with Order of Honor
Israel's right to exist basic tenet of new Italian party
High hopes placed on Obama for better US-UN ties
1963:
11. Promote the U.N. as the only hope for mankind. If its charter is rewritten, demand that it be set up as a one-world government with its own independent armed forces. (Some Communist leaders believe the world can be taken over as easily by the U.N. as by Moscow. Sometimes these two centers compete with each other as they are now doing in the Congo.)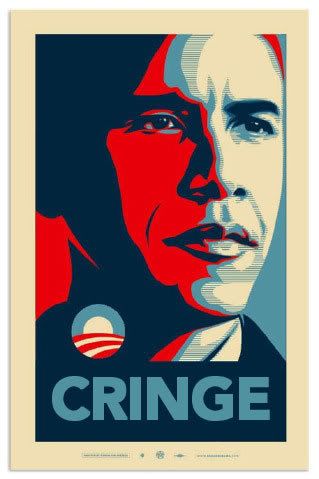 Obama and the Hiss Denier
"The United Nations was, in major part, America's creation," declared Susan Rice, President-elect Obama's nominee as U.S. Ambassador to the United Nations at a news conference on Monday. This is true if you consider a communist and Soviet agent, U.N. founder Alger Hiss, to be truly "American." But that is quite a stretch. This kind of gaffe is never highlighted by our media because it is something that is repeated often by those attempting to justify continued U.S. participation in the corrupt United Nations.

Needless to say, Rice never mentioned that the U.N. is the "House that Hiss built." But that is what it was, and what it remains.

What's more, it is still infested with anti-American intelligence agents and foreign spies. Rice should read Comrade J, based on interviews with Sergei Tretyakov, the former Russian spymaster based at the U.N. The book describes the United Nations as a major base of espionage operations for Russia in the U.S.

Rice may be reluctant to read the book because of the fact that her Brookings Institution colleague, Strobe Talbott, is named in it as having been "a special unofficial contact" of the Russian intelligence agency, the SVR, when he was Deputy Secretary of State in the Clinton Administration. Talbott had been in charge of Russian affairs, and Rice had been Assistant Secretary of State for African Affairs. They worked closely together, as Talbott concedes.
The Lord of the Ring
Michelle Obama is to receive this £20,000 thank you from her husband for her support during the election. The Harmony ring is made of rhodium - the world's most expensive metal --and encrusted with diamonds. It is being hastily made by Italian designer Giovanni Bosco in time for January's inauguration ceremony. Only about 25 tons of rhodium are mined each year, mostly in South Africa, and as a result its price is typically around £5,000 an ounce.
FBI arrests Birmingham mayor on 101 federal corruption charges
New York State Approves Goldman Sachs Application for Bank Status
Third World Consumption Will 'Rescue World' Says Goldman Sachs Economist
Death by Consumerism
Goldman Sachs Downgrades China Petroleum & Chemical Corp
Obama's NSA:
General James L. Jones, USMC (Ret.): Blueprint for Securing America's Energy Future
Washington State: Atheist holiday sign joins State Capitol display this year

Believe in nothing and you shall have it...in abundance.
5.2 in seas east of Taiwan

The Prophet Zimmy
It's All Over Now, Baby Blue