Peter Gabriel
In Your Eyes
OIC: Islam, the religion of peace, tolerance and compassion
With the multiplicity of terrorist attacks perpetrated recently by deviant and fanatic individuals, the General Secretariat of the Organisation of the Islamic Conference (OIC) has noticed a tendency of a section of the media, to interpose the word "Islam" in reporting these incidences.
Who you gonna believe, Tovarich Dhimmi? Your own eyes, or the peaceful, tolerant, compassionate General Secretariat of the OIC?
OIC dispatches a joint mission to the Union of Comoros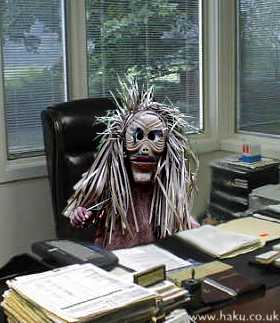 WTF is the Union of Comoros anyway, and why send a "delegation"?
The "Union of the Comoros" is the only state in Africa to be a member of the African Union, Francophonie, Organisation of the Islamic Conference, Arab League, and Indian Ocean Commission, among other international organizations. However, it has had a troubled history since independence in 1975, marked by an inordinate number of coups d'état.
OH.
Rwanda now messing with the Congo too
Zimbabwe Declares Cholera Emergency
Iran studying long-term presence in Africa
Iran to Offer Chemical Weapon Treatment Courses
Iran Could Get Uranium for Bomb Within Months
PRAVDA: Indian Christians Desperately Need Help
In Pravda!
Indian airports on high alert after new warning
Mumbai gunman says he was paid $1900 for attack
Old Lebanese Rival Becomes Syria's New Best Friend
A former Lebanese general who had once fought a bloody "war of liberation" against Syria received a warm welcome in Damascus Wednesday.
Hezb'allah hiring Palestinian assassins
Pro-Israel S.F. doctor killed in mysterious elevator shaft fall
Olmert alludes to looming 'West Bank' evacuations
Hebron settlers evicted by force

One Jerusalem Founding Director Running For Knesset
FAA May Lower Israel's Safety Rank