Preston Smith
Bus Driver


WHO YOU GONNA BELIEVE? YOUR OWN EYES, OR ALL THIS SWEATY MONEY?
Saudi Arabia is sponsoring a two-day United Nations conference in New York to promote interfaith dialogue to improve the image of
Islam as a religion that favours dialogue over violence
Bush, other leaders to promote Muslim-Christian dialogue at UN
They just pulled this Da'wa BS in Spain in July BTW:
This One World Koom Bah Humbug Da'Wa to the Dhimmi ~Ism Conference in Al Andulus brought to you by Jihad Inc.
Saudi-Led UN Conference On Religion And Peace Criticized
1,500 lashes for Egyptian doctor in Saudi Arabia
The U.S.-Saudi Arabian Business Council (
USSABC
), in collaboration with the Virginia Economic Development Partnership (
VEDP
), the authority responsible for the promotion of economic expansion within the Commonwealth of Virginia, will lead a delegation of Virginia companies on a business development mission to Saudi Arabia, November 15-17, 2008.
This is the second mission to Saudi Arabia that the USSABC has organized this month
'Apartheid' Israel, Islamophobia on the Agenda for UN Racism Meeting
IRAN: Beautiful 200 yr old trees cut down for "Islamic purity"
Iran destroys Sunni mosques
Iranian-American Student Freed On Bail In Tehran
The Iran-Saudi cold war
Iran Loves Stem Cells
Major Powers To Meet Thursday On Iran Nuclear Program
Iran Test-Fires Newly-Designed Missile
Spokesman: Iran is "studying" Solana's letter
Mottaki: Malaysia is active member of OIC, NAM
Daghestani Journalist Beaten Following Controversial Articles
Sharia bank delegation makes deal with Bosnia
Malaysia's central bank to rule on sharia standardisation
Yes they can.....impose Sharia
NYT reporter taken hostage by Taliban
IAEA taking Syria nuclear allegations seriously
Remarks with Palestinian President Mahmoud Abbas
Secretary Condoleezza Rice ~ Ramallah, November 7, 2008
Rahm Emanuel, in the early 90's, was one of the people who helped financially put together Bill Clinton's campaign. Emanuel personally orchestrated the famous
Yitzhak Rabin – Yasser Arafat hand shake at the White House in September of 1993

Foreign media blocked from Gaza for a week
Ban Ki-moon very sad Israel has not been destroyed yet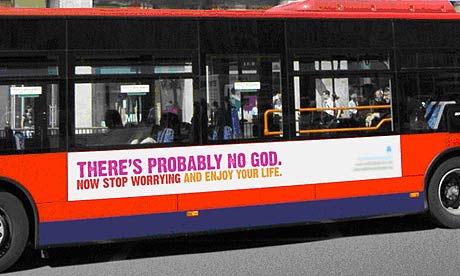 Olmert to face renewed interrogation
The Atheist Bus in DC
If you remember this "bus campaign" started in the UK a couple weeks ago:
All Aboard the Atheist Bus!

MP praises Muslims for "bringing back faith to UK"
Abortion Groups Confident Obama Will Push His Pro-Abortion Agenda
Bush's immigration outrage
I hope Barack Obama remembered to thank George Bush on behalf of his illegal alien aunt this week.
U.N. American Agenda
N

obody is happier about the election of Barack Obama to the Presidency of the United States than the folks at the United Nations. It is as if they finally discovered kryptonite, and Superman will soon be disabled.

THE WAR FOR THE WORDS IN YOUR MOUTH:

UK: Politically correct language is hampering the fight against terrorism, a Whitehall report warned yesterday. Town halls and other public sector bodies were told by ministers last year to replace the phrase 'terrorist attacks' with 'anti-Islamic activity'. They were urged not to refer to 'extremism' and instead talk about 'community resilience'.
CA: The work of Gayhadists?
SWEDEN: "FORCE pastors to perform gay weddings"
EU wants Turkish hub for Azeri gas
"Turkey supports Baku until our interests coincide"
NABUCCO GAS PIPELINE PROJECT

Piebalgs hails benefits of Nabucco
European Commission Supports Nord Stream Pipeline
Putin denies international gas cartel plan
Gazprom to revise its South European strategy?

Gazprom commences drilling first exploratory well in Venezuela
Russia may extend presidential term
Vladimir Putin receives Cuban foreign minister
Moscow 'Deal' Over Missile Shield
EU trade with Russia grows
6.5 in China
6.3 in Tibet
5.4 in El Salvador
Obama to inherit "New Global Order" from Bush
:
Will we wake up to discover that America is now a bit player in a "New World Order" dominated by China, rich Arab nations, and international institutions?

SNIP

...the Treasury Department is planning to implement aspects of Islamic banking in the U.S.

WELCOME TO THE BOOK OF REVELATION. HAVE A SEAT. SOMEONE FROM OUR FERAL JEWTIAN DEPARTMENT WILL BE WITH YOU MOMENTARILY.
REM
Driver 8
Way to shield the hated heat.
Way to put myself to sleep.
Way to shield the hated heat.
Way to put myself, my children to sleep.