Dusty Springfield
I Close My Eyes & Count To Ten

Operation Cast Lead ~ Update #17
Mubarak: Hamas invited Israeli offensive
Ban Backs Bush's Boy Abbasshole in Gaza grudge match

Abbas seen as big loser after fight between Israel and Hamas

Sudan calls on OIC to set up new group to "end Israeli agression in Gaza"
SUDAN calls for this!
SUDAN!
Talk about balls.
Arabs claim Israeli ammo in Gaza had depleted uranium
Gaza divide dogs Arab economic summit
Hamas moves to reassert control in Gaza
RE:
The Al-Q Plague link from yesterday:
Al- Q bungles arms experiment w/ bio or chem weapons:


An al Qaeda affiliate in Algeria closed a base earlier this month after an experiment with unconventional weapons went awry, a senior U.S. intelligence official said Monday.

The official, who spoke on the condition he not be named because of the sensitive nature of the issue, said he could not confirm press reports that the accident killed at least 40 al Qaeda operatives, but he said the mishap led the militant group to shut down a base in the mountains of Tizi Ouzou province in eastern Algeria.


[SNIP]
Somali Islamists attack African peacekeepers
Somalia: Islamists Recapture a Town After Ethiopians Pull Out
Britain's Surrender:
London's reaction to the Gaza war shows it is giving up against jihad

Iranian treasures bound for Britain
Across a conference table in an Iranian vice president's office, tea and sweet pastries are offered before cultural diplomacy.
Oy, how... apparently civilized.
All Hail Glow Ball Dhimming.
Obama Becomes Banker-in-Chief
KUALA LUMPUR:
The global economic crisis has handed the Islamic finance sector a 'golden opportunity' to show it is a better alternative to capitalism, Malaysia said on Monday
Malaysia Seeks Free Trade Agreement Talks With Gulf States
New class for Islamic finance
"We think Islamic finance is enormously short of people and is now prominent enough to be considered a semi-permanent part of the banking scene. So we need to address it," says John Board, director of Reading's International Capital Markets Association centre, which offers the programme.
Spanish PM Zapatero Hopes For "Obama Effect" On World Economy
BTW...Zappy Dhimmhead just so happens to be the
Stealth Caliphate's Number One EU Whore
Summit of Islamic Development Bank to be held in: TURKMENISTAN
US Plots New Phase in Banking Bailout
Russia's Central Bank issues license to Gold Man Sacks subsidiary
Putin hearts Obama, urges caution
Putin said Russia and the United States could cooperate in curbing the arms race, as well as on the Middle East, Iran and the global economic crisis.

"We are ready for such cooperation, and will wait for a political realization of what we heard during the (Obama) election campaign," he said.
Putin ready to deal with Obama on strategic issues
China Calls on Obama to Promote Stronger Military Ties
Al Bushki leaves note in Oval Office desk for The Obamanable
Awwwwww. How sweet.
Obama praises McCain at bipartisan dinner
Koom Bah MFing Humbug.
Obama Officials Confirm He Will Fund Foreign Abortions
Obama plans a swift start
Repealing an abortion aid policy, setting a timeline to pull troops out of Iraq and closing the prison at Guantanamo Bay top the list, aides say. ...
Don't sound so frikkin' swift to me.....
Obama may lift abortion 'gag rule' this week

Obama to revise abortion rules

Roe v. Wade's 36th anniversary
If Able's blood screamed out to GOD from the ground
.... what do millions and millions of babies sound like?

Gates is designated successor on Inauguration Day
A Post-Inaugural Prayer, Courtesy of Islamists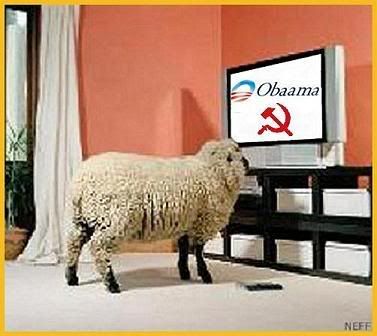 Muslim speaking inaugural prayer tied to Hamas
In Prelude to Inauguration, Obama Attends Church
Jewsus sees you.
Pray Obama fails
Many American Christians believe, as an article of faith, that we are to pray for the success of our leaders. It has become a sort of conventional wisdom among soft-minded believers. The biblical proof-text for this misguided way of thinking is Romans 13:1-4:

"Let every soul be subject unto the higher powers. For there is no power but of God: the powers that be are ordained of God. "Whosoever therefore resisteth the power, resisteth the ordinance of God: and they that resist shall receive to themselves damnation." For rulers are not a terror to good works, but to the evil. Wilt thou then not be afraid of the power? do that which is good, and thou shalt have praise of the same: "For he is the minister of God to thee for good. But if thou do that which is evil, be afraid; for he beareth not the sword in vain: for he is the minister of God, a revenger to execute wrath upon him that doeth evil."

What could be more clear-cut? At face value, it would seem the Bible is telling us government is a God-ordained good and that we are not to resist its terrors. Many a coward has been bolstered in his conviction against challenging tyranny by not reading too deeply into the Scriptures. Yet, nowhere does the Bible ever suggest evil rulers are to be obeyed. When the rule of men conflicts with the commands of God, the Bible leaves no doubt about where we should stand.

That's why I do not hesitate today in calling on godly Americans to pray that Barack Hussein Obama fail in his efforts to change our country from one anchored on self-governance and constitutional republicanism to one based on the raw and unlimited power of the central state.

It would be folly to pray for his success in such an evil campaign.


[SNIP]
It is becoming "socially unacceptable" to be a Christian in Britain

James "Fuck the Jews" Baker meets with the ambassadors of 41 nations
Why? To what end?
Angola, Antigua and Barbuda, Austria, Bahrain, Croatia, Democratic Republic of Congo, Estonia, Ghana, Guyana, Haiti, Iceland, Ireland, Ivory Coast, Jamaica, Kenya, Kosovo, Laos, Latvia, Lesotho, Liberia, Luxembourg, Macedonia, Madagascar, Monaco, Mongolia, Montenegro, Nigeria, Papua New Guinea, Peru, Philippines, St. Lucia, Slovak Republic, Slovenia, South Africa, Swaziland, Tajikistan, Tanzania, Togo, Trinidad and Tobago, Uganda and Zambia.
Gazprom to restart gas supply, Yushchenko slams deal
Russia 'turns on gas' for Europe
Thank you, Czar Bad Vlad, oh thank you! Please sir, may we have some more?
Ukraine Rejects Gazprom's Offer of Temporary Swap Operations
Zarubezhneftegaz is one of the largest of Gazprom's companies to carry out exploration and development of overseas fields
Zarubezhneftegaz! Sounds like a freakin' terminal Teutonic disease. Say it ten times, fast!
Bulgaria starts importing gas from Greece
Gazprom in Canada:
Recession could kill Eastern plans for liquefied gas
Gazprom has to invest $18 billion on infrastructures to extract the gas from the Barents Sea, freeze it into liquid from and ship it to Quebec on tankers. Analysts think it's a huge investment Gazprom might not be able to make if energy prices remain low. The Russian giant lost $20 billion in 2008 because of plummeting oil and gas prices.
Iran Capitalizing on Russia-Ukraine Feud
Turkey uses Nabucco card in EU membership talks
Turkish PM: Not enough gas for Nabucco project
Turkey may rethink Nabucco if EU talks stall
Little pig, little pig -
let me in...
Turkmenistan to purchase drones from Russia
Russia is considering a $20 mln loan to Cuba
Russia offers Afghanistan "defence help"
Afghanistan seeks control over NATO deployments
Russia: arms sales to Georgia will draw sanctions
Kyrgyz talks on future of US base
Russian human rights lawyer, journalist killed in Moscow
S. Korean President Reshuffles Cabinet

Japan to help UAE build nuclear plants, train its workers
China Prosperous Clean Energy Corporation Completes Construction
Say it ten times fast! NOW!
Tremendous Value Found in China NE Petroleum

CHINA: Phosphate Fertilizer Inventory Rises 35%
And The Floatin' Powa asks:
Why?

China shares higher in early trade led by banks, oil firms
Hong Kong Stocks May Extend Gains
Gold Man Sacks Asset Mgmt launches "sustainable investment strategy"
Gold Man Sacks Projects $2 Trillion in U.S. Based Lending Losses
Hopu Fund Said to Have Purchased Bank of China Shares
A fund run by Goldman Sachs Group Inc.'s China partner Fang Fenglei bought about 30 percent of a $2.3 billion Bank of China Ltd. stake sold by Royal Bank of Scotland Plc this week, two people familiar with the deal said.
Dude's name is FANG. I'm tellin' ya ~ this shit just writes itself.
Goldman's Co-Head of Asia Special Situations Group Quits

Two Merrill execs in Asia quit
Treasury Demands Banks With TARP Funds Report Lending Activity
TARP Bank Recipients Have Offshore Tax Havens
Fiat Nears Stake in Chrysler That Could Lead to Takeover

Greek shipping boss freed

Mexico's Slim will be investing $250 million in NY Times
EU says IE violates antitrust
Bob Marley & the Wailers
The Ten Commandments of Love